Join Us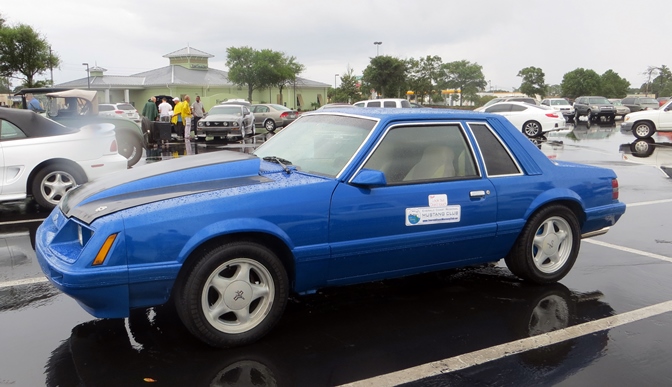 The ECRMC is open to everyone who owns or loves Mustangs. We also warmly welcome owners of any Ford or Ford powered vehicle.
Four local Mustang enthusiasts created the Emerald Coast Mustang Club in 1987 as an informal social group. In 1989, we were officially sanctioned as a non-profit organization by the State of Florida. Then in 1995, we became a regional affiliate of the Mustang Club of America. The ECRMC represents all model Mustangs from 1964 1/2 to present! Our members all share a common love for the Mustang car, its enjoyment, preservation and history.
The ECRMC holds an annual Car Show and participates in local Fundraisers. Each year we are proud to donate the funds we collect to several local charities.
Our membership dues are $25 per year for a primary membership and $10 extra to add a family member. Your membership will include, a club window decal, a membership card good for discounts at local retailers, and a whole stable full of fellow Mustangers ready to meet and welcome you and your family. Your membership card will entitle you to discounts at local company's and to receive a 10% discount on Mustang parts and accessories at our primary sponsor; Gary Smith Ford.
Our monthly meetings are held on the first Thursday of every month. Currently the meeting places have been changing as we look for a more permanent spot. We have a backup meeting location of FL1-DMAT at 755 Lovejoy Rd, Fort Walton Beach. Please make sure to check our Home page for the location updates. Dinner and social hour starts at 6:00pm and the meeting starts at 7:00pm. We hold regular Social Gatherings, "Show and Shines" and/or Fun Runs. These are great opportunities to come out and have a good time with fellow Club members. Most of our activities are family oriented and family participation is encouraged. In addition, many ECRMC members participate in regional Car Shows where historically we have done very well! The ECRMC is well represented on the local automotive scene.
Whether you are restoring your firat classic Mustang, or just bought a new one off the dealer's lot, The ECRMC has a place for you. Many of our members possess special skills and are willing to offer their time, experiences and services to help fellow ECRMC members.
Now that you know a little about the ECRMC, why not join us and become one of our growing herd. We invite you and your family to attend one of our functions as a guest to see what we're all about. We hope you'll decide to become actively involved as a member because participation is the foundation of ECRMC. We are run by the members, for the members! Thank you for your time, we hope to meet you very soon.
---
Pay your Membership fee with PayPal or Credit Card
---