Club T-shirts!
Check out our new Club t-shirts available

If you would like to purchase one click HERE


Upcoming Events
November 20
Hot Rods & Hoagies
Philly's Cheesesteaks & Hoagies
2166 W Nine Mile Rd, Pensacola, FL 6 PM - 9 PM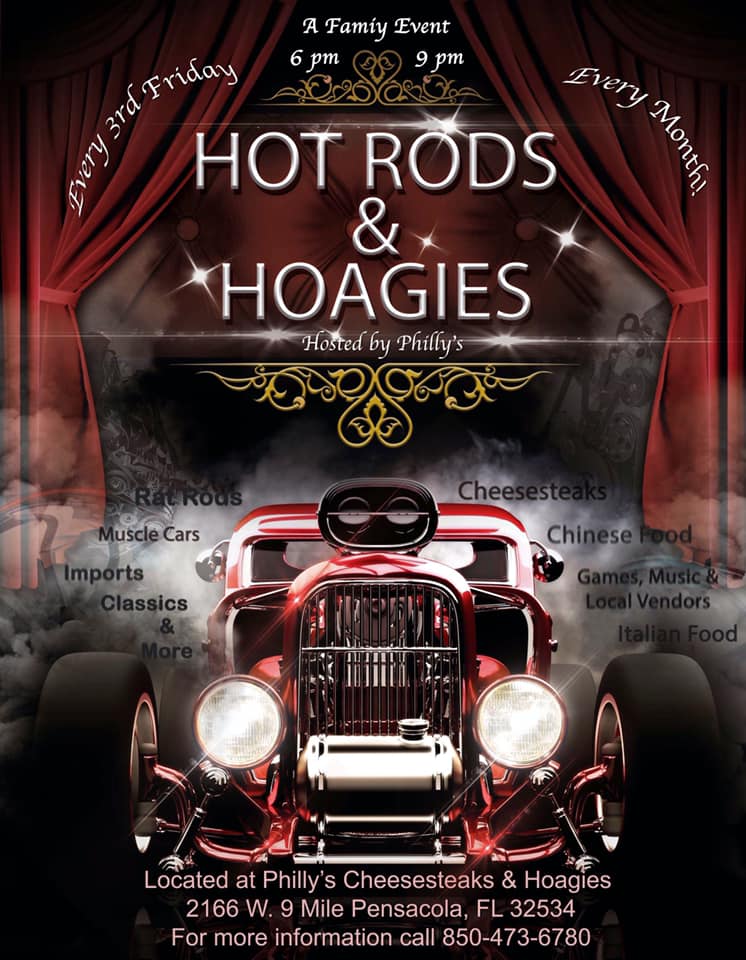 ---
November 21 & 22
Steel Horse Outlaws Mustang Cruise to St. Augustine
St. Augustine, FL
Nov 21 at 6 AM CST – Nov 22 at 10 AM CST This is an extra long cruise down to St. Augustine, FL. Check out their Facebook page for more info and meetup times.

---
December 3
ECRMC Annual Christmas Party
FL-1 DMAT Building
755 Lovejoy Rd NW, FWB Don't miss our December meeting / Annual Christmas Party. As usual, it's a pot luck style dinner. The Club will be providing meat so please bring a side dish and a $20 gift for the Dirty Santa Gift Exchange. The meal cost is $8 per person. Dinner and social at 6 and the meeting at 7. Also, we will be voting for 2021 Board members and for the 2021 car show charity. If you are a member and will not be in attendance, please contact the secretary with your votes.


ECRMC General Meeting
1st Thurs of the Month 7pm
The ECRMC General Meeting is held the first Thursday of the month at Denny's in Fort Walton Beach at 7 pm.
Social hour begins at 6 pm. See map below for directions.
---