Recurring Events
2nd Saturday - Mary Esther Cars and Coffee
9am - 12pm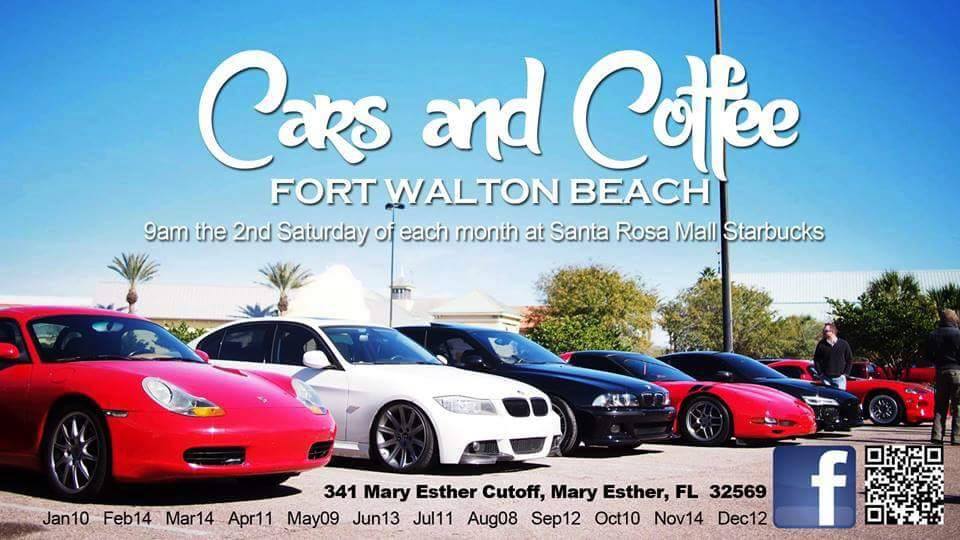 Santa Rosa Mall Parking Lot, Mary Esther
---
Last Saturday - Panama City Cars and Coffee
7am - 10am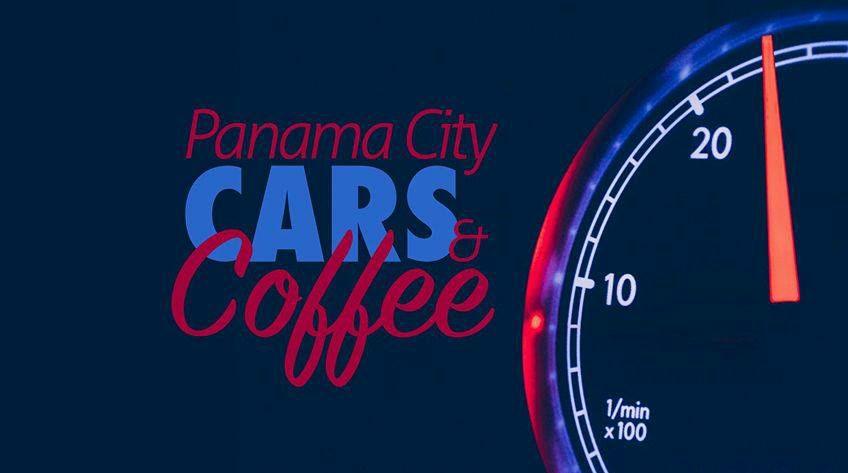 Panama City Cars & Coffee is a "Cars and Coffee-style" group for owners and enthusiasts of sports, exotic, muscle and classic cars in the Panama City area. We meet the last Saturday of each month, 7-10 AM. Pier Park, next to Panera Bread
---
Navarre Classic Car Cruise In
2nd Fri of Every Month
6 - 9 pm

Navarre Park, Address: 8543 Navarre Parkway, Navarre, Florida
Registration Free
Facebook Page
---
Y'all Come Classic Auto & Street Rod Show
3rd Fri of Every Month Weather permitting
5 - 10 pm

Location: 4829 US-90, Pace, Florida
Registration Fee: Free

---
Local Events
Jul 28th 2019

Shoal River Mustang Club Mystery Cruise 12am - 4pm
Meet at Crestview Tractor Supply (320 James Lee Blvd West, Cresiew, FL) by noon, leave for the event at 12:15
Approximately 90 mins to the restaurant, so have a late Breakfast!
---
Aug 1st 2019
School Supply Drive item drop off
Bring school supply items to the Aug first ECRMC General Meeting.
We are collecting supply items for kids in need. Bring tehm to the club meeting and we'll get them distributed.
---
Aug 31st 2019
OWA Labor Day Car Show 8am - 4 PM (Judging stars at 9am)
1501 S. OWA Bvd. Foley, AL
Entry is just $20.00 per car (before 8/23) and $25.00 (8/24-8/31) $15 for additional cars
OWA will play host to decades of unique and classic cars from 8am-4pm, Aug. 31 throughout Downtown OWA.
From hot rods to custom builds, OWA's Labor Day Car Show is bound to have something that catches your eye! Dozens of beautifully crafted cars will line the Southern-style streets of Downtown OWA.
Do you have a hot rod of your own to show off? You can sign up to participate!
All proceeds will benefit the Foley First Baptist Church.
Stick around and enjoy a spectacular firework show this same night (Aug. 31) at 8:45pm!
---
Sept 7th 2019
Save the Date! We are planning a trip to Wakulla Springs
Details to follow
---
Sept 21 2019
Mustangs at the Bayou at AJ's on the Bayou (200 Eglin Pkwy NE, FWB, FL)
Hosted by the Shoal River Mustang Club
Meet in the Parking Lot at 9:00AM
Come for some great Fellowship, check out the cars, restaurant opens at 10:30 for lunch
---
Oct 5th 2019
Pinewood Auto Show
Details to follow
---
Oct 5th 2019
Shoal River Dinner @ the Gulf Restaurant
Details to follow
---
Oct 12th 2019
Navarre High School 19th Annual Car, Truck, Bike and Craft Show
Details to follow
---
Oct 12th 2019
Bay Mustang Club 21st Annual Auto Show / Wicked Wheel
Panama City, FL
Pre-registration before Oct 1, $20, After Oct 1, $25.
Registration 9 am - Noon, judging starts atnoon. Awards at 3 pm

---
Oct 26th 2019

Emerald Coast Regional Mustang Club 20th Annual Mustang & Ford Powered Car Show
Fort Walton Beach Civic Auditorium, Fort Walton Beach, FL
Registration 8 AM-11 AM
Early Registration $20. Now until Oct. 1, 2019 Entry Fee $25. After Oct. 1, 2019 to day of show. Vendors Fee $45:
to be paid in advance. All proceeds to benefit: Fisher House Emerald Coast, Florida One Disaster Medical
Assistance Team, FWB and Children in Crisis
---
Nov 2d 2019
Haling Paws for Warriors Car Show
Uptown Station, FWB, FL
Registration b8-11, Awards 2 pm. $20 entry Fee
---
National & Regional Events
Sept 4 - 6 2020

MCA Grand National Ca Show, Melborne FL.
Details to follow
---