Recurring Events
2nd Saturday - Mary Esther Cars and Coffee
9am - 12pm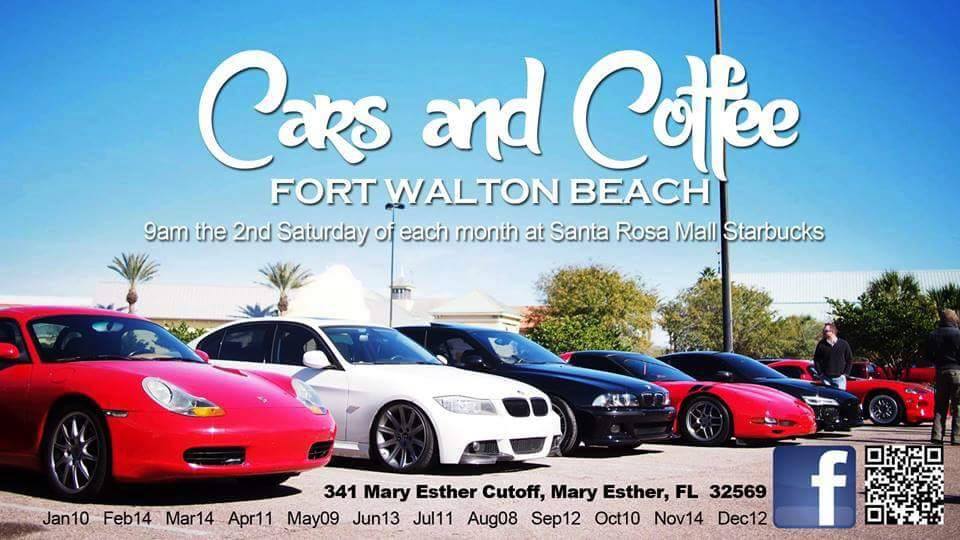 Santa Rosa Mall Parking Lot, Mary Esther
---
Last Saturday - Panama City Cars and Coffee
7am - 10am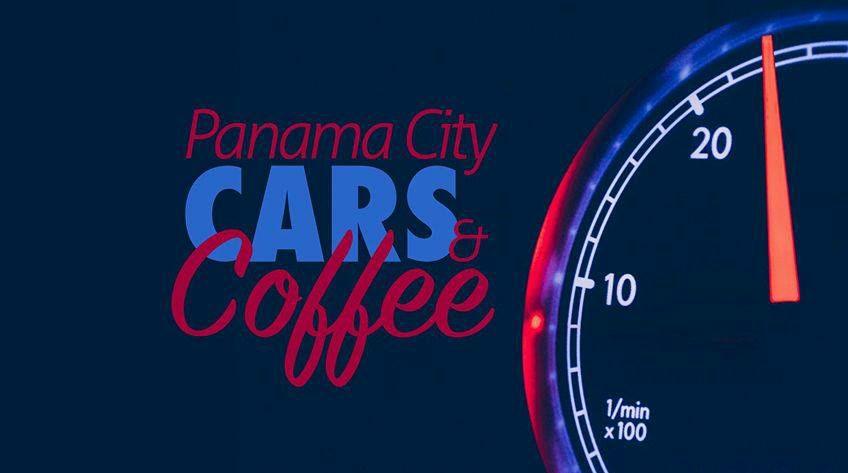 Panama City Cars & Coffee is a "Cars and Coffee-style" group for owners and enthusiasts of sports, exotic, muscle and classic cars in the Panama City area. We meet the last Saturday of each month, 7-10 AM. Pier Park, next to Panera Bread
---
Navarre Classic Car Cruise In
2nd Fri of Every Month
6 - 9 pm

Navarre Park, Address: 8543 Navarre Parkway, Navarre, Florida
Registration Free
Facebook Page
---
Y'all Come Classic Auto & Street Rod Show
3rd Fri of Every Month Weather permitting
5 - 10 pm

Location: 4829 US-90, Pace, Florida
Registration Fee: Free

---
Local Events
May 4th 2019

Crestview Main Street 10am - 4pm
Military Appreciation Event & Public Safety Day
Meet at Crestview Big Lots by 9:30, leave for the event at 09:45
The Military Appreciation event held in Downtown Crestview from 10 am - 4 pm to honor our active service members, veterans and their families.
---
June 1st 2019
Gulf Coast Regional Mustang and Mega Car Show at OWA, Foley, AL
8:00 AM until 4:00 PM. Admission is for All Cars including Contemporary Cars, Classic Cars, Trucks, Mustangs and Motorcycles.
Registration is $35.00. OWA (oh-wah) is an award-winning resort destination on Alabama's beautiful Golf Coast.
Centered on a 14-acre lake, the 520-acre resort destination is comprised of The Park at OWA and Downtown OWA.
Proceeds benefit the Ronald McDonald House and the Transportation Fund for the Shriners.
There will be a $500 "Best of Show" award and also the Top 40 Awards.
---
June 16th or June 30th 2019
Pensacola Wahoos Car Show and Baseball Game
More details to come
---
June 29th 2019
27th Annual Florala Car Show @Lake Jackson
8 AM- 2 PM / $20 Registration Fee More info call 334-343-8710
Sponsored by Florala Road Phantoms
---
July 6th 2019
Coastfest Car Show, Biloxi, MS
$25 Registration Fee
Dash Plaque to the first 75 entrants
All makes, models & years welcome!
Over 20 classes with Multiple trophies including Best of Class, Children's & People's Choice

Registration 8AM to 11AM
Judging 11AM to 1PM
Trophy Presentation at 2:30PM

Registration 8 AM-11 AM, Judging 11 AM-1 PM Award Presentation 2:30
Live Music, Mansion, Arts & Crafts, Food
Location: The Jefferson Davis Home & Presidential Library
2244 Beach Blvd. Biloxi, MS 39531
---
Oct 26th 2019

Emerald Coast Regional Mustang Club 20th Annual Mustang & Ford Powered Car Show
Fort Walton Beach Civic Auditorium, Fort Walton Beach, FL
Registration 8 AM-11 AM
Early Registration $20. Now until Oct. 1, 2019 Entry Fee $25. After Oct. 1, 2019 to day of show. Vendors Fee $45:
to be paid in advance. All proceeds to benefit: Fisher House Emerald Coast, Florida One Disaster Medical
Assistance Team, FWB and Children in Crisis
---
National & Regional Events
May 4th 2019

Mustangs at the Mountain, Stone Mountain, GA
10am - 4:30pm, Gates Open at 9am
Stone Mountain Park, GA - 1000 Robert E Lee Blvd, Stone Mountain, GA 30083
Judged Entry $40, Display Only $30, Gate entry fee $20, Spectators $15
(this is per the state of GA and is not included in your event registration)
Show location: Skyride Parking Lot
Raffles, Trophies, Food Trucks and Much MORE!
Please Note: Spectator Parking is $20 Per Vehicle
Alcohol is NOT Permitted at this Event
---